Christmas lies deep within my soul. It is a cherished season that brings great joy. In our home, Christmas begins the very first of December and is always put away to slumber by the last day. But the magic of Christmas surely lingers in our home and in my heart throughout the entire month.
I love this season of Joy.
For the past ten days I have attempted to share some of my favorite elements of Christmas, sometimes in the form of wishes for my readers. It has been my hope to touch your hearts and give gentle reminder to truly feel of the Spirit this beautiful season offers.
I began with JOY...
Every Christmas tree in my home since I can remember has been graced with the word JOY. To me it is the very essence of Christmas on so many different levels.
Imagination
The
wide eyed innocence
of our little ones as they dream of Christmas morning and the visit of dear old Santa Claus is a delight to behold as they truly allow their imagination to come to life. How many of us will admit to having a childhood memory of Santa's bells ringing early in the morning of Christmas? Reason holds no explanation to the vivid memory of that encounter. Magical!
Soft and Still.. Silence
A reminder of the need we each have to slow down to enjoy. Have you?
Christmas Dreams
Dreams can only come true if we allow ourselves to dream. Dream...!
Let your Light So Shine...
This may be the greatest gift we can ever give. And yet it pales in comparison to the great gift we were given.
Silent Night, Holy Night
We each have personal stories of Christmas's past that have changed our lives forever. This was mine.
Peace...
Where do you find it?
Scrooge Syndrome
and Lookout for Fake Santas
surely my most favorite posts to write in this twelve Days of Christmas series. My children grew up literally consuming the captivating facts presented by Alden Perkes in The Santa Claus book. His delightful ideas brought magic into the lives of my little scrooges and coaxed them to become true believers. And now they are passing the magic onto their own children.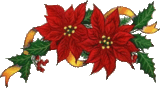 Each of these elements bring such a magic to Christmas that is unrivaled by any other holiday. Our celebrations can be deeply personal or wholeheartedly universal. That is indeed the magic of Christmas.
Two days remaining...
The 11th day will be a beloved re-telling of a favorite Christmas story. One that has become a tradition to read in our home each Christmas Eve.
And the 12th day of Christmas post... will truly touch your hearts as you turn your thoughts to that first Christmas morning.
May you each have a
Most Wonderful Christmas...